Century Oaks Landscaping Service provides owners with full-service lawn care packages. . Our professional and insured fleet will cut and trim your lawn and clear off any hard surfaces.
A frequently mowed lawn can help promote thick and lush grass in your yard. If you want your lawn to feel great between your toes all summer, make sure you've got a regularly scheduled lawn mow!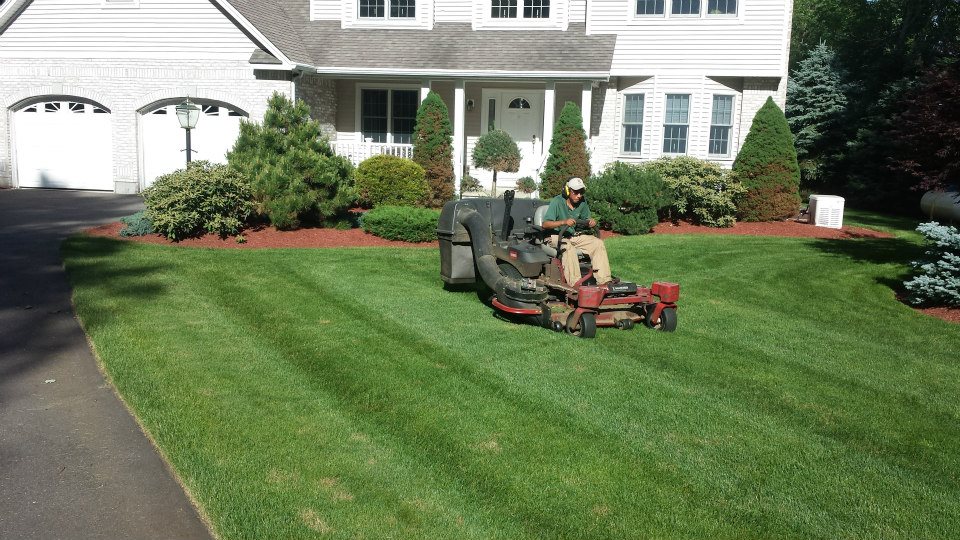 Spring Cleaning – Prepare your lawn for spring with the expertise of Lawn Connections. We will clear away dead leaves and ensure nothing prevents healthy, green grass from sprouting.
Fall Cleaning – Ensuring a clean lawn is a significant task for the fall. We will handle regular clean-up services, including raking and pruning.
Mowing – No customer wants to walk through an overgrown lawn. It's unsightly. Our expert mowing services will ensure your residential or commercial lawn is tidy and even all year long.
Lawn Care – Year-round treatments, including fertilization and aeration, will ensure your lawn is green and lush. The perfect style to show off your beautiful lawn.
Our Lawn Mowing Standards
Select An Appropriate Mowing Height. Generally speaking, the appropriate mowing height is two to three inches. We set the blade to the correct height of cut and mow frequently enough so we cut off no more than the top third of the grass plant. This will encourage stronger and healthier roots.
Don't Cut Too Short. Cutting the lawn too short can cause your lawn to lose moisture at a more rapid pace and fosters an environment for weed and disease infestation.
Keep the Lawn Mower Blades Sharp. Sharp blades produce a clean, even cut because unsharpened blades have a tendency of ripping the grass tissue. Torn grass tissue results in a tan or brown cast to the lawn. The ripping also creates a breeding ground for disease and other issues.
Change Directions. Mowing causes the grass to lie over slightly, causing mowing patterns to develop. It's important alternate directions with each mowing to avoid the grass to lie over. Changing directions also reduces compaction and wear.
Are you ready to have a lawn your neighbors are green with envy over? Call our lawn care experts today for a free estimate. We understand that each customer and their lawn has different needs and therefore requires different care. Let Century Oaks Landscaping put together a quote with a comprehensive solution for your landscape! Maintaining a beautiful and healthy lawn doesn't have to be difficult when you allow Century Oaks to do the work.
Whether it's a one time treatment or ongoing lawn care and maintenance, Century Oaks Landscaping is here at your convenience to provide you with the service(s) you need. Contact us for a free evaluation of your lawn to learn more about our services.