When it comes to the landscape of your home, you need landscapers in Connecticut that will transform your yard into a space you're proud to showcase. Century Oaks has utilized their experience in the industry to satisfy customers in our community. Offering comprehensive landscaping solutions and services, we will provide everything from unique and functional hardscapes to landscaping services and high-quality lawn maintenance services for commercial properties.
Our team is comprised of skilled professionals who are dedicated to demonstrating quality workmanship in every job we do. Not only can you count on us to provide you with the most competitive price, but you can also trust us to perform to the highest standard of work. Spring is officially here, and the warmer weather may have you itching to go out into the garden to get your hands dirty! Take advantage of this time to do some spring cleaning in your landscape.
We understand in order to continue growing our business, we need to take extra great care of our clients. When searching for a lawn care company or lawn service companies, you should keep several factors in mind to determine their quality of service. We have been in business for years, have a satisfied customer base, and provide a range of services.
We come to your house and provide our basic services: mowing, trimming, edging, and blowing. We provide consistent service and leave your yard looking beautiful. We also provide other landscaping services.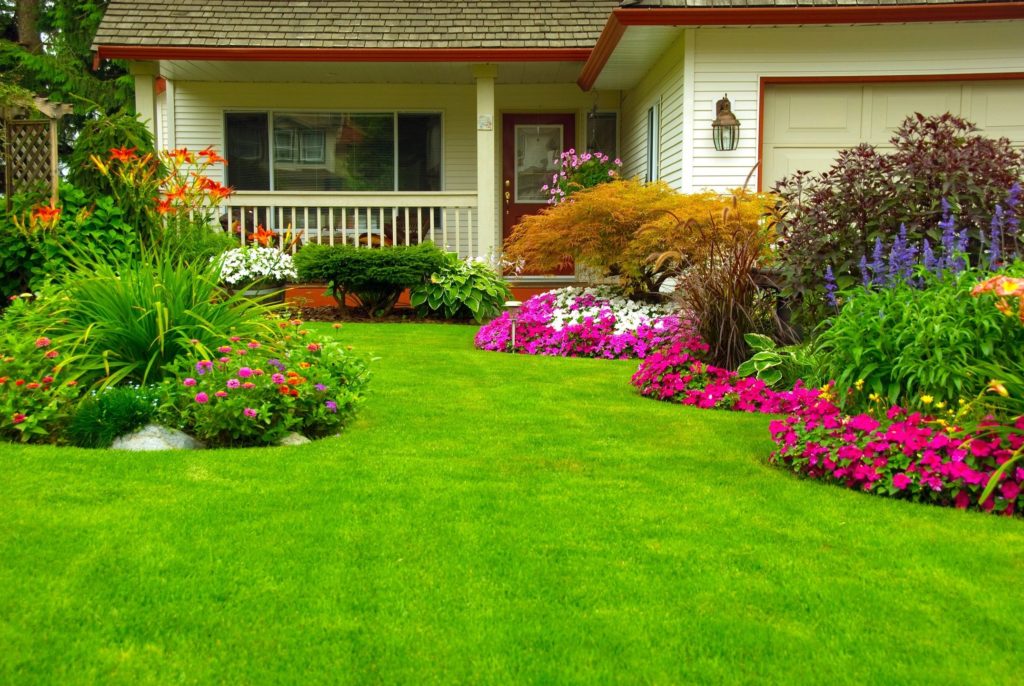 Carving beauty hardscapes, rockwalls, garden & more
Hardscapes, or man-made features in architecture can include fire pits, fireplaces to name a few. The popularity of fire pits and the fire effects they produce in the garden is one of the fastest growing trends in outdoor design. The allure of sitting around a fire ring has been around since the beginning of mankind. Fire provides warmth, light, a cooking source and, of course relaxation. A dancing flame has a mesmerizing affect that encourages you to unwind and settle in. Proper design and construction will ensure a safe and enjoyable feature that will last several decades.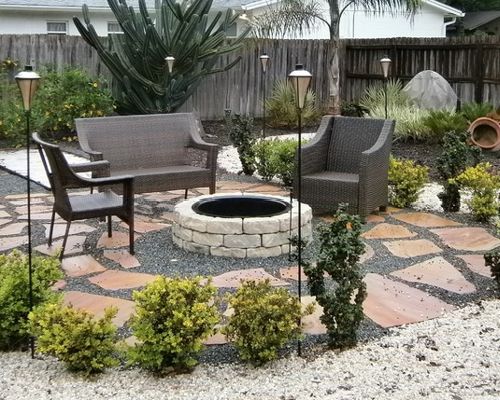 Finding the Right Landscape Design is Simple
Having a healthy and attractive landscape design is vital to the value of your home:
The health of your grass matters. It does not take a lot of effort to have a healthy yard. All it needs is some time and effort put into it so it becomes a full and attractive area of the landscaping.
Keeping up with shrubs and trees. One of the best ways to improve the look of your landscaping is to replace shrubs and trees that are sick or have already died. You will want to keep healthy mature tress as part of landscape design as they can become a focal point for your new design.
Flower beds add to the landscape design. You may want to consider designating an area for flowers and other colorful plants. This is the one area that will change daily as the plants grow and mature. It is like having an ever-changing landscape that provides seasonal art.
Make your design match the native look. If you home is in the Connecticut area, then you may want to consider a landscape design that mirrors the natural look of the country side.
Lighting that is placed in strategic areas will enhance the design. Choose lights that will accent your landscaping during different parts of the early morning and late-night time frame. You can even choose from various colored lights to add the perfect color mix to your design.
Install an outdoor entertainment area. Provide a place for people to gather and enjoy your landscaping. Your design should be inviting and make the people feel comfortable while they are visiting your home.
Install a walkway through your garden area. People love to be around nature. Install a stone walk way through your landscaping so people visiting your home can enjoy the space as much as you do.
Your homes value depends on the condition of your landscaping. Some experts estimate that a homes value can increase by 25 percent or more if the landscaping is maintained well. If you are looking improve your current landscaping or just looking to start over, then call us today at 860-490-7953 or visit our contact page. Our professional landscapers are able to answer all of your questions. We can provide expert advice and direction to help you develop the perfect landscape design for your home and outdoor entertainment space. Century Oaks Landscaping is environmentally friendly and fully insured. Call today for a free quote.